Bold and effective way to organize and bring structure to your work day
A friend to your digital tools



 

Noted isn't a replacement for your tasking tools, it's meant to work hand in hand. It is Noted to focus on your most important tasks and get them closer to your goals everyday.
BUY NOTED
Noted is divided into 3 cards
Today, Next, and Someday
Today Card 
Every Morning, prioritize your tasks in 10 easy to read points
Next Card
Record important tasks for later. used to aid you in filling the Next card
Someday Card
Lock on ideas, aspirations, and goals you would accomplish maybe someday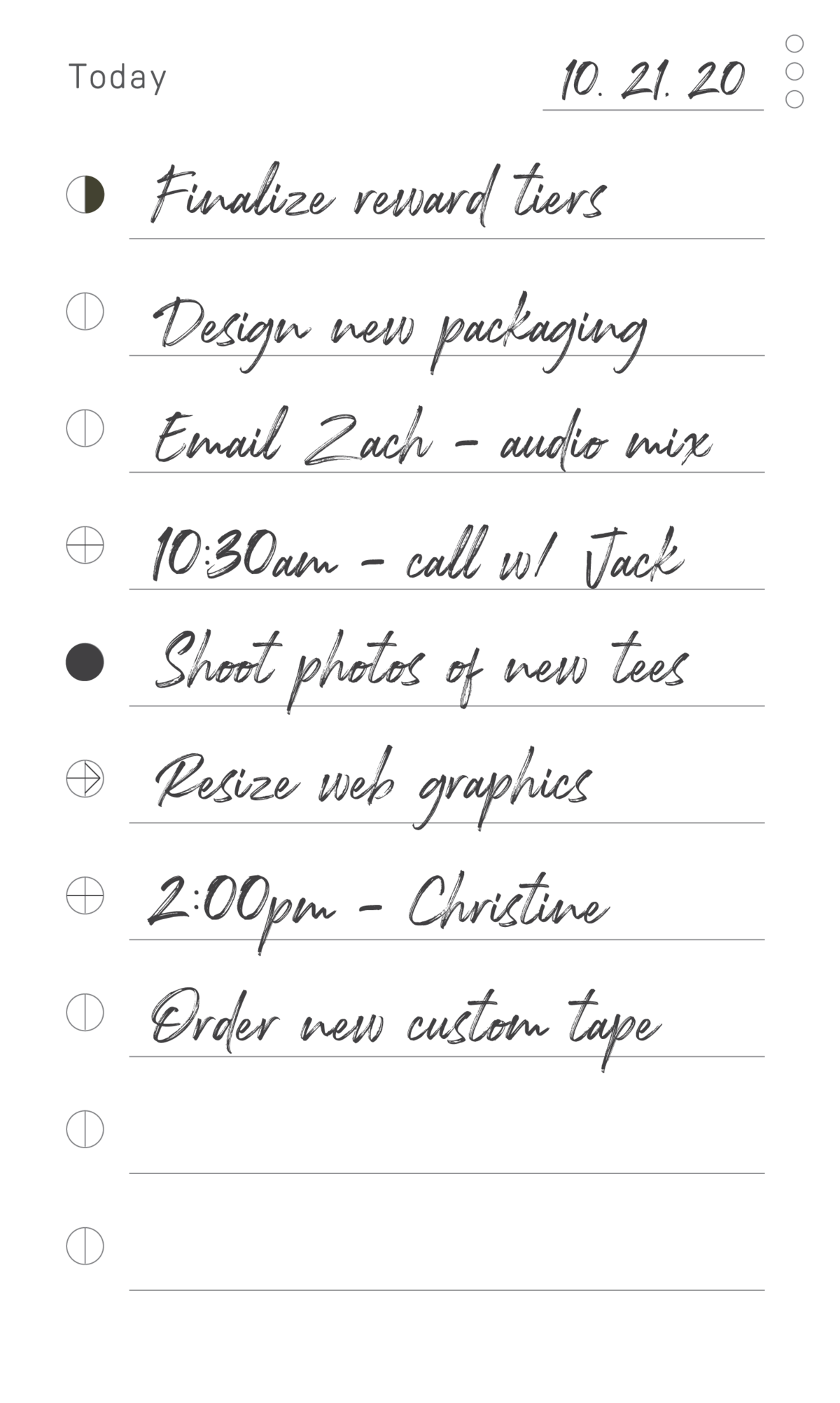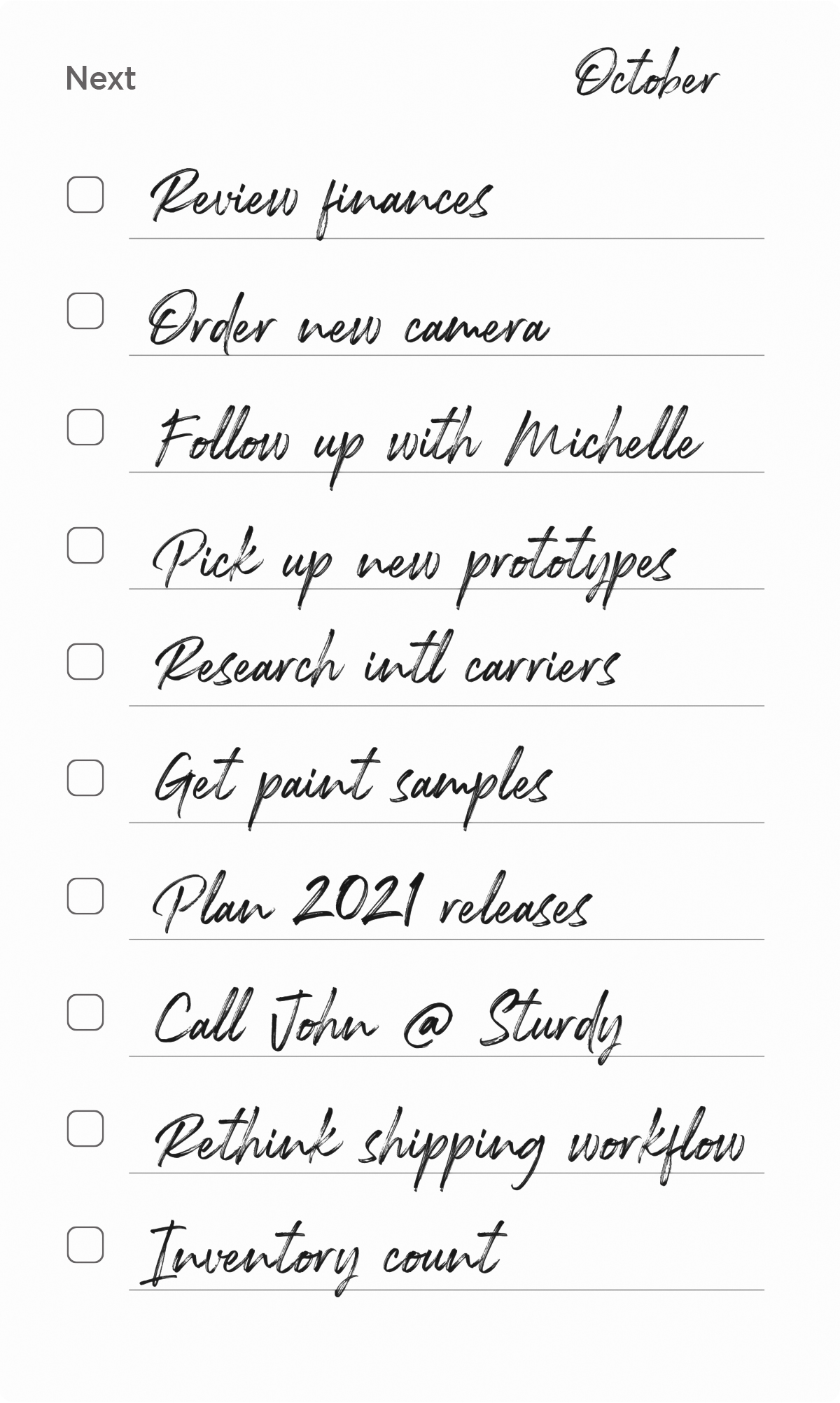 Efficient based concept
Noted through a simple and efficient way to double up your productivity.
Organized, doesn't feel like work
Easy to read goals so you can prioritize and catch up with your work notes in a few points
Designed to be enjoyed
Positive, productive, and breaks down your day in 10 check boxes